Judges
Anthony Bourdain
Nigella Lawson
Ludo Lefebvre
Marcus Samuelssom (Season 2-present)
Brian Malarkey (Season 1)
Broadcast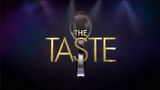 ABC: 1/22/2013-1/22/2015
Packager
Kinetic Content
Distributor
Red Arrow International
The Taste
is a reality cooking competition show where its "literally" about taste.
begins with blind auditions of both professional and amateur cooks during which four judges, who double as mentors, taste one spoonful of food from each contestant prior to knowing who cooked it or what all the ingredients are. Each judge decides whether or not they would like the contestant on his or her team by pressing a button (green for yes or red for no); the buttons are hidden from the other judges (although some decisions are revealed to the home audience). The four then meet the contestant and press a button to reveal their votes. If exactly one judge votes yes, that contestant automatically joins that judge's four-member team. If more than one judge votes yes, the contestant chooses among them. Once the 16 contestants are chosen, each episode consists of team and individual challenges with various themes. Each episode ends with the mentors tasting all the competitors' dishes without knowing what it is, how it was prepared, who created it, or whom they will be eliminating. The contestant with the worst bite of food is eliminated from the competition.
International Versions
Edit
The following countries that have previously aired their versions of The Taste includes:
Australia
Canada (English-language only)
China
France
Germany
Indonesia
Netherlands
United Kingdom
Ad blocker interference detected!
Wikia is a free-to-use site that makes money from advertising. We have a modified experience for viewers using ad blockers

Wikia is not accessible if you've made further modifications. Remove the custom ad blocker rule(s) and the page will load as expected.