Host/Substitute Teacher
Jon Gabrus
Broadcast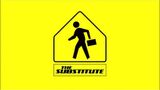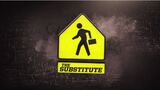 MTV: 9/12/2011-5/4/2012
Packager
Embassy Row
Phear Creative
The Substitute
(not to be confused with the action movie franchise of the same name) was an ambush-styled game show where a substitute teacher takes over a normal classroom to test students on things they should and shouldn't know for the chance to win $5,000.
The game begins when the "substitute teacher" (Gabrus) walks into the classroom and shocks the unsuspecting students by telling them he's not like any other substitute...he's there to host a game along with the students as his contestants as it starts right now.
The students would compete against each other in a series of trivia and interactive challenges, which will turn their classroom upside down, give them a chance to win fun prizes and ultimately the grand prize of $5,000.
Ad blocker interference detected!
Wikia is a free-to-use site that makes money from advertising. We have a modified experience for viewers using ad blockers

Wikia is not accessible if you've made further modifications. Remove the custom ad blocker rule(s) and the page will load as expected.