Broadcast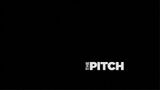 AMC: 4/30/2012-10/3/2013
Packager
Studio Lambert
The Pitch was a short-lived, unscripted reality series where it chronicles numerous interesting characters as they prepare unique creative campaigns, with big personal stakes, at their advertising agencies to try and win a major new piece of business.
The show focuses on the characters who are putting their best work forward and shows the personal stakes involved in winning each client.
Despite the series having a short two season run, it has earned a Critic's Choice nomination for Best Reality Series - Competition in June 2012.
Ad blocker interference detected!
Wikia is a free-to-use site that makes money from advertising. We have a modified experience for viewers using ad blockers

Wikia is not accessible if you've made further modifications. Remove the custom ad blocker rule(s) and the page will load as expected.