Host
Mystery (Erik von Markovik)
Wings
J-Dog (Justin Marks)
James Matador (Stan Tayi)
Tara Ferguson (Season 2 only/Replacing James Matador)
Broadcast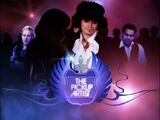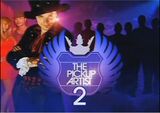 VH1: 8/6/2007-11/30/2008
Packagers
3 Ball Entertainment
3 Ball Production
The Pickup Artist (later as The Pickup Artist 2) was a short-lived reality dating series where Eight (later Nine) socially challenged men move in together to compete for the title of Master pick-up artist using skills learned from best-selling author Mystery, a social misfit turned seducer extraordinaire. Along with his wingmen Matador, J-Dog and Tara Ferguson, Mystery will teach contestants the Mystery method of turning on the charm to make any dream woman into a reality.
The first season featured eight male contestants that had previously been unsuccessful in love and relationships. Throughout the show the contestants are tutored in the art of "pickup" as taught by Mystery and his wings. Each episode the men are given challenges that involved picking women up in different situations, such as: on a bridge during the day or in a nightclub. As the show progresses the men were instructed to pick up women of varying levels of difficulty, such as in the second-to-last challenge of the first season where the men had to pick up a stripper, described by Mystery as "the Ultimate challenge". The winner of the first season was Alvaro "Kosmo" Orlando. The second season featured nine contestants with the second season winner being the 27 year old Simeon Moses.
Catchphrase
Edit
"For you it's game over!"-Mystery
J.D. Roth is one of the executive producers of this series.
Ad blocker interference detected!
Wikia is a free-to-use site that makes money from advertising. We have a modified experience for viewers using ad blockers

Wikia is not accessible if you've made further modifications. Remove the custom ad blocker rule(s) and the page will load as expected.