Host
Dwayne "The Rock" Johnson
Broadcast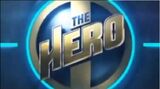 TNT:6/6/2013 - 8/1/2013
Packagers
Electus
5X5 Media
The Hero
was a short-lived reality competition show where nine ordinary people are brought together and are assigned to do various missions that will test their brains, their brawn and even their own morality.
The show would challenge the competitors to prove that they've got what it takes to be heroes by pushing them to the limits just to see what they are willing and able to overcome, undergo, or sacrifice for the sake of their fellow contestants. Through the show's unique interactive digital platform, viewers will be polled each week to determine the contestant whom they consider to be the most heroic. The competition will then climax with viewers voting to determine who deserves the grand prize and the title of "Most Heroic".
Host Dwayne Johnson (a.k.a. The Rock) is known for being a popular professional wrestler for the WWE and for being an actor in such popular films as The Scorpion King and Race to Witch Mountain.
This show aired on the same day as another reality series called 72 Hours.
Ad blocker interference detected!
Wikia is a free-to-use site that makes money from advertising. We have a modified experience for viewers using ad blockers

Wikia is not accessible if you've made further modifications. Remove the custom ad blocker rule(s) and the page will load as expected.