Host/Judge
Robert J. Ulrich
Other Judges
Ryan Murphy
Zach Woodlee
Nikki Anders
Ian Brennan
Broadcast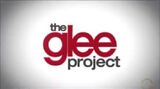 Oxygen: 6/12/2011 – 8/14/2012
Packagers
Embassy Row
Sony Pictures Television
Ryan Murphy Productions
The Glee Project was a short-lived, two-seasoned only reality series that featured a group of twelve extraordinarily talented performers competed against one another to win a seven-episode guest-starring role on Glee.
Fourteen talented contenders were narrowed down to as the creative forces of "Glee" carefully assed who had what it takes to win the prize of a lifetime - a seven episode only guest-starring role on the hit FOX series.
A spinoff of the former 2009–2015 hit FOX musical-comedy drama series Glee.