Host
Tony Rock
Broadcast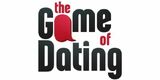 TV One: 1/31/2017-present
Packager
A. Smith & Co. Productions
The Game of Dating is a game show where it will offer viewers provocative, sexy and hysterical new takes on classic dating scenarios.
Keep in mind that this has nothing to do with the Chuck Barris produced, classic dating game show The Dating Game.
Each hour-long episode with three teams of friends and/or family who watch real dates in "hidden camera" style from the comfort of their homes. Throughout the show, the teams, as well as Rock, will offer their funny and uncensored commentary. The couples could be on an awkward first date, enjoying a new relationship or they could be an existing couple with history just trying to keep the magic going. The competing teams watch the dates and do their best to figure out the daters' stories and next moves in order to score cash. As the two different dates progress, the teams - who are as diverse as the daters, including sorority sisters, bakers, barbers, hair stylists, multi-generational families, comedians, basketball moms and even a group of seniors - will participate in gameplay with multiple questions about the dates: (ex. "How long has this couple been dating?"; "Who will pay the check?"; or "Will she ask him up to her apartment when he drops her off after a dinner date?") Each correct answer earns the teams increasing amounts of cash and the team with the most money at the end of the episode wins the $10,000 grand prize.
Ad blocker interference detected!
Wikia is a free-to-use site that makes money from advertising. We have a modified experience for viewers using ad blockers

Wikia is not accessible if you've made further modifications. Remove the custom ad blocker rule(s) and the page will load as expected.