Narrator
Phil Crowley
Broadcast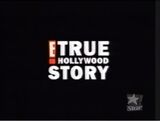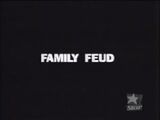 E!: July 28, 2002
The E! True Hollywood Story: Family Feud was a documentary-like special episode about the rich history of Family Feud.
This episode highlights the backstage tension that existed during first host Richard Dawson's reign; second host Ray Combs' tragic suicide and third host Louie Anderson's personal problems. This also featured interviews including former producer Howard Felsher, director Paul Alter, Mark Goodson's son and CEO of Goodson Productions Jonathan Goodson, contestant coordinator Beverly Pomerantz and author of Richard Dawson and Family Feud, Mary Ann Norbom.
Although this episode only focuses on the first three hosts of the franchise at the time (i.e. Richard Dawson, Ray Combs and Louie Anderson respectively) the special also briefly mentions the fourth host of the franchise (Richard Karn) as well. In addition, Louie Anderson once predicted in this episode that the show during Karn's tenure would be off the air after one season, However, it didn't, as the show continues to air in syndication to this day.
Spin-Offs
Edit
Family Feud (the original version that started it all)
Celebrity Family Feud (an all-star version, originally aired on NBC in 2008; revived on ABC in 2015)
Gameshow Marathon (the 7th game during the series in 2006)
Que Dice la Gente (a short-lived Spanish-language version of Feud airing on Telefutura from 2006 until 2008)
100 Latinos Dijeron (a Spanish-language remake of Feud airing on MundoMax [formerly MundoFox] since 2013)
Philly Pheud (a local Philadelphia area clone of Feud airing on WPHL-TV since 2013)
Full Episode
Edit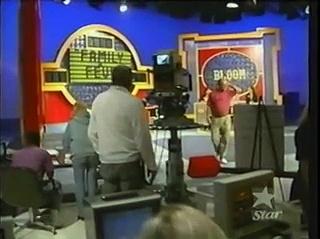 Ad blocker interference detected!
Wikia is a free-to-use site that makes money from advertising. We have a modified experience for viewers using ad blockers

Wikia is not accessible if you've made further modifications. Remove the custom ad blocker rule(s) and the page will load as expected.