Hosts
Joe Claire
Toccara
Dr. Boogie (Gary Sturgis)
Broadcast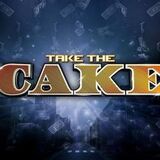 BET: 7/9/2007 - 11/2/2007
Packager
Endemol Entertainment
Take the Cake was a short lived premium light-night puzzle phone-in game show on BET.
Like most, it offered several minigames where a question/puzzle was shown and the person who phoned in at the right time was given a chance to solve it.
Rewards for solving the games were cash prizes ranging from $100 to $2000.
Related Shows
Edit
PlayMania - aired on GSN from 2006 until 2007
Midnight Money Madness - aired on TBS in 2006
Ad blocker interference detected!
Wikia is a free-to-use site that makes money from advertising. We have a modified experience for viewers using ad blockers

Wikia is not accessible if you've made further modifications. Remove the custom ad blocker rule(s) and the page will load as expected.