Host
Tony Gonzalez
Representative
Shaun Cody
Broadcast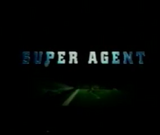 Spike: 7/22/2005-9/9/2005
Packager
Spike TV
Super Agent was a short-lived reality competition series where nine sports agents compete to be selected as NFL Certified Contract Advisor for USC All American defensive lineman Shaun Cody in the 2005 NFL Draft.
The tasks the various agents will be judged will showcase their skills in negotiation skills, evaluating football talent and handling personal relationships with friends and families. From the sidelines of the Senior Bowl, to Super Bowl hospitality tents, to Cody's living room in Hacienda Heights, California. The series will follow the agents in their quest to land the multi-million dollar client.
In each episode, a different agent who fails to impress Cody in the assigned task will be eliminated. Gonzalez will serve as his trusted advisor and mentor through the process and will be on hand in each episode to share his eight years of NFL experience in dealing with agents with his younger neophyte. The winning agent is selected on the final episode. The series culminates on the NFL Draft Day as Cody receives the most anticipated call of his life -- from his new NFL team.
Ad blocker interference detected!
Wikia is a free-to-use site that makes money from advertising. We have a modified experience for viewers using ad blockers

Wikia is not accessible if you've made further modifications. Remove the custom ad blocker rule(s) and the page will load as expected.