Host/Judge
Anne Slowey
Judge
Joe Zee
Broadcast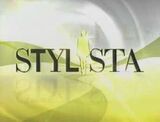 The CW: 10/22/2008 - 12/17/2008
Packagers
10 by 10 Entertainment
Bankable Productions
Development Hell
Full Picture
Stylista sees eleven contestants with a passion for fashion competed against one another for an editorial job at Elle Magazine in this short-lived reality competition.
Eleven aspiring fashionistas face weekly scrutinous challenges under the leadership of Elle's Fashion News Director Anne Slowey. A tough person to please, Slowey will inspect the contestants' performances after each challenge and with the help of her team ultimately choose a winner. Although the work throughout the competition is quite difficult, the winner will be rewarded for the hard work with a paid editorial position at Elle, a paid lease on a New York City apartment, and an allowance at H&M for one year-an overall package with a value at $100,000.
Johanna was named the winner on December 17, 2008. As she won a paid editorial position at Elle magazine, a paid lease on an apartment, and a clothing allowance at H&M all for one year, valued at $100,000.
Ad blocker interference detected!
Wikia is a free-to-use site that makes money from advertising. We have a modified experience for viewers using ad blockers

Wikia is not accessible if you've made further modifications. Remove the custom ad blocker rule(s) and the page will load as expected.