Broadcast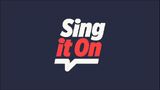 Pop TV: 5/13/2015-9/14/2016
Packagers
CORE Media Group
The Get Lifted Film Company
Sharp Entertainment
Sing It On is the reality docu-series about the world of a cappella singing but only with steeper competition and higher stakes.
The docu-series follows the world of collegiate a cappella groups across the U.S. and their journey as they prepare to compete in the top a cappella competition in the country, the ICCA (International Championship of Collegiate A Cappella).
The show is inspired by the 2012 film Pitch Perfect and its 2015 sequel Pitch Perfect 2. In addition, the show builds itself up as "the real-life Pitch Perfect".
Oscar and Grammy-winning artist John Legend is one of the executive producers of the show.
The title of this show is a parody of the term "Bring it On".