Host
Jonathon Buckley
Broadcast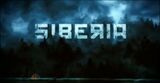 NBC: 7/1/2013 - 9/16/2013
Packager
NBC
Siberia is a mockumentary series about a reality television show where 14 contestants must survive in the Siberian territory. Shortly after the arrival, the contestants notice strange things and are abandoned by the production of the reality show.
Sixteen reality-show contestants, each hoping to win $500,000, arrive in a Siberian forest to take part in a reality show. Two are immediately eliminated, and 14 settle in for the contest. The unexpected death of a fellow contestant throws them off, but they eventually all accept it as an accident. Strange events continue to happen, and when a contestant is injured and no help arrives, they realize they will have to band together to survive in a land they do not understand. More unusual events happen that parallel the ones natives experienced 100 years earlier during the Tunguska event. The show is described as having a "Lost-meets-Survivor premise" and is compared to The Blair Witch Project and The River.
In 1908, an unexplained event occurred deep in the remote Siberian territory of Tunguska. Now, 100+ years later, 16 reality-show participants descend on Tunguska unknowing of the land's mysterious past. These contestants, from varied walks of life, will attempt to battle the elements and each other in a quest to survive the harsh winter and claim a large cash prize. What is initially met with unbridled enthusiasm quickly turns to sheer panic as a series of strange events begin to occur. The contestants soon attribute the occurrences to ruses set up by the producers, even dismissing the death of a fellow contestant as accidental. When a contestant is badly injured and no help arrives, the contestants meet the chilling realization that the strange occurrences are not part of the show. With their safety threatened, competing contestants must band together in an effort to survive.

Ad blocker interference detected!
Wikia is a free-to-use site that makes money from advertising. We have a modified experience for viewers using ad blockers

Wikia is not accessible if you've made further modifications. Remove the custom ad blocker rule(s) and the page will load as expected.