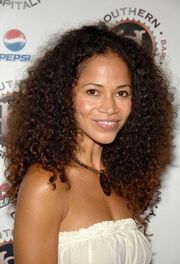 Sherri M. Saum (born October 1, 1974) is an American actress. As of 2013, Saum stars as Lena Adams Foster in the Free Form drama series The Fosters. She is also known for her television roles in Beggars and Choosers, Rescue Me and In Treatment, as well as for her roles in the daytime soap operas Sunset Beach, and One Life to Live.
Ad blocker interference detected!
Wikia is a free-to-use site that makes money from advertising. We have a modified experience for viewers using ad blockers

Wikia is not accessible if you've made further modifications. Remove the custom ad blocker rule(s) and the page will load as expected.