Hosts
Jaclyn Smith (Seasons 1 & 2)
Camila Alves (Season 3)
Broadcast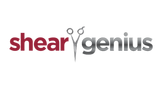 Bravo: 4/11/07-4/7/10
Packager
Reveille
Shear Genius was A three-seasoned reality series that focuses on Hair Styling.
Contestants competed with each other to create the best hair style and are usually restricted in time, materials and theme. Then, their designs are judged and one or more stylists are eliminated each week until the winner is determined.
Catchphrase
Edit
"This was your final cut!"
International Versions
Edit
Countries that have aired their versions of Shear Genius included:
Ad blocker interference detected!
Wikia is a free-to-use site that makes money from advertising. We have a modified experience for viewers using ad blockers

Wikia is not accessible if you've made further modifications. Remove the custom ad blocker rule(s) and the page will load as expected.