Host/Executive Producer
Terrence J. Jenkins
Broadcast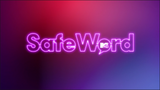 MTV: 7/13/2017-present
Packager
Matador
Safeword (or SafeWord) is an American adaptation of the British series of the same name where famous friends become famous frenemies all for a laugh.
In each episode, celebrity guests will partner with comedians to play games in front of a live audience. In a friendly roast, the celebs are tasked with taking the heat, but they can stop the pain by using a "safeword".
British Version
Edit
The original British version hosted by Rick Edwards along with Katherine Ryan and David Morgan as Team Captains respectively airs on ITV2 since 23 July (July 23) 2015.
Official Website
Article about the original British Version (courtesy of ukgameshows.com)
Ad blocker interference detected!
Wikia is a free-to-use site that makes money from advertising. We have a modified experience for viewers using ad blockers

Wikia is not accessible if you've made further modifications. Remove the custom ad blocker rule(s) and the page will load as expected.