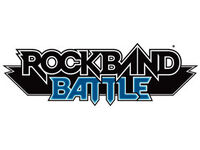 A show where various teams competed in a contest to see who is the best at playing the video game Rock Band which is a spin off of the popular Guitar Hero franchise at the time.
The ultimate prize for winning was a big screen LG television, Cambridge SoundWorks Newton Theater System, Microsoft Xbox 360, and Rock Band 2 Special Edition Bundle from MTV Games for Xbox 360.
Broadcast
Edit
MTV 11/15/08
Dan Levy
Carrie Keagan
Mark Burnett - based on the EA/MTV game Rock Band as well as the Activision game Guitar Hero.
Ad blocker interference detected!
Wikia is a free-to-use site that makes money from advertising. We have a modified experience for viewers using ad blockers

Wikia is not accessible if you've made further modifications. Remove the custom ad blocker rule(s) and the page will load as expected.