Host
Mario Lopez
Broadcast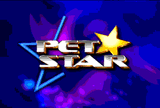 Animal Planet: 5/26/2002 - 3/14/2005
Packager
Discovery Communications
The animal version of Star Search, a variety show that aired where pets with talents would perform for a panel of three celebrity judges. Only one would win the show. Winners got $2500 for winning the regular shows and the finals winner got $25,000.
Each animal is given a chance to perform its talent and is judged by three celebrity judges who use a simple scale of 1 to 10, from 1 being bad to 10 being good, for a maximum total of 30. The top three highest scorers are then decided by an audience vote near the end of the show.
Special "Wild Card" shows involve previous winners challenging each other in a rematch to see who is the best of the best.
Based on Star Search by Al Masini
CBS Television City, Hollywood, California
Ad blocker interference detected!
Wikia is a free-to-use site that makes money from advertising. We have a modified experience for viewers using ad blockers

Wikia is not accessible if you've made further modifications. Remove the custom ad blocker rule(s) and the page will load as expected.