Host
Bob Goen
Announcer
Johnny Gilbert
Broadcast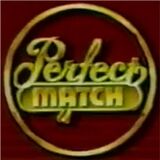 Syndication: 1/13/1986 - 9/12/1986
Packagers
XPTLA Company/Lorimar-Telepictures
A Newlywed Game-typed show where the more the couples know about each other, the more money they can win.
Three newlywed couples competed in this nine month old game show. They were asked questions about their relationship (each other). The couples were all given a bankroll of $200 to start; they can bet anywhere from $10 to their current score on each question. Each correct match added the wager, but each incorrect match deducted the wager.
In round one, the wives were secluded off-stage while the husbands answered questions about their wives.
In round two, the roles were reversed; the husbands were secluded off-stage while the wives answered questions about their husbands.
Round 3 (Love Notes)
Edit
In the third & final round of the game, all three couples wrote a series of "Love Notes" to their mates. Each one had blanks in them, and it's up to the spouses to fill them in with the right words previously given by the first spouse. Each match made by the wife was worth $100, while each match made by the husband was worth $200. Any couple who had matched all the answers in this round won a total of $5,000. All couples got to keep the cash, but the couple with the most money won a $1,000 bonus.
Flyer Ads
Edit
Score Productions
The pilot of the show was called Make A Match and Jim Lange was the host of it.
This was the second game show hosted by Bob Goen and his first one that truly offered cash & prizes.
It was the second game show to be produced by Lorimar-Telepictures (the first was The $1,000,000 Chance of a Lifetime).
This show was the replacement for the now cancelled Catch Phrase produced by one-half of the company Telepictures.
Perfect Match (1986) @ Game Show Garbage
YouTube Link
Edit
Ad blocker interference detected!
Wikia is a free-to-use site that makes money from advertising. We have a modified experience for viewers using ad blockers

Wikia is not accessible if you've made further modifications. Remove the custom ad blocker rule(s) and the page will load as expected.