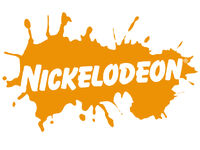 Nickelodeon is an American children's cable television station that was first launched on April 1, 1979. It was originally called "Pinwheel" from December 1, 1977 until April 1, 1979. Nickelodeon is owned by Viacom and currently broadcasts 24/7 and may sometimes sign off on weekends. Nickelodeon has a wide arrangement of family shows, cartoons, and movies. Nickelodeon also had a channel that featured nearly every game show in its library called Nick GAS. 
In addition, stars of Nickelodeon TV shows such as Victorious, iCarly, Welcome Freshmen & Clarissa Explains it All competed/were panelists in some Nick game shows.
List of Nickelodeon Game Shows (alphabetical order)
Edit
Ad blocker interference detected!
Wikia is a free-to-use site that makes money from advertising. We have a modified experience for viewers using ad blockers

Wikia is not accessible if you've made further modifications. Remove the custom ad blocker rule(s) and the page will load as expected.