Hosts
Ryan Sheckler
Damien Fahey
Broadcast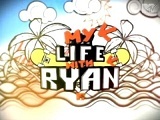 MTV 10/14/07
Packager
MTV Productions
Carbone Entertainment
During the run of The Life of Ryan on MTV, this one time special aired. Selected girls got to participate in a tournament of minigames with a format similar to The Price is Right in hopes of winning cash and prizes. The ultimate prize offered was a trip to Los Angeles to go on a dream date with Ryan Sheckler himself.
Main - theme from The Life of Ryan which is "Oh! Gravity" by Switchfoot
A spinoff of the MTV show The Life of Ryan
Ad blocker interference detected!
Wikia is a free-to-use site that makes money from advertising. We have a modified experience for viewers using ad blockers

Wikia is not accessible if you've made further modifications. Remove the custom ad blocker rule(s) and the page will load as expected.