Host
Chrissy Teigen
Judges
Jimmy Smith
Patrick Miller
Vanessa Branch
Broadcast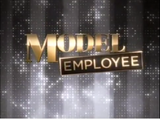 VH1: 5/8/2013-6/26/2013
Packagers
All3Media
Madwood Media
Studio Lambert
Model Employee was a short-lived reality competition series where eight models will have the chance to compete for their dream job.
The competition intensifies as the final four models of Model Employee battle it out to become the new face of the legendary Mandalay Bay Resort and Casino. In the thrilling season finale, the final four models receive an unexpected bombshell with their next challenge; an interview with Mandalay Bay executives. The challenge results in a surprise elimination and the reveal of the final three models. In their final challenge, the models have to create a presentation on the company and explain why they should be the winner of the $100,000 contract with Mandalay Bay Resort and Casino.
The sole winner of this series was Sonja Ewy.
Ad blocker interference detected!
Wikia is a free-to-use site that makes money from advertising. We have a modified experience for viewers using ad blockers

Wikia is not accessible if you've made further modifications. Remove the custom ad blocker rule(s) and the page will load as expected.