Host
Mario Lopez
Correspondent
Marianela Pereyra
Judges
Brian Friedman
Michelle Williams
Taboo
Broadcast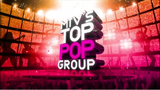 MTV: 9/11/2008-10/2/2008
Packager
BBC Worldwide Productions
Fever Media
MTV's Top Pop Group was a short-lived reality competition series consisting of nine pop groups looking to be the next "Top Pop" group.
Nine amazing groups hit the stage to compete for a $100,000 prize and the coveted title of MTV's Top Pop Group. Each week, the hopefuls are coached by megastars nd supergroups ho try to help them perfect their skills. Then, he groups perform live in front of a panel of celebrity judges (Brian Friedman, Michelle Williams & Taboo) knowing that one wrong move or off-key note could cause their dreams to come crashing down. The viewer could also vote for their favorite pop group where dreams become reality and hearts can be broken. After tallying the votes, one group is eliminated each week. In the end, the last group standing is crowned "MTV's Top Pop Group".
Ad blocker interference detected!
Wikia is a free-to-use site that makes money from advertising. We have a modified experience for viewers using ad blockers

Wikia is not accessible if you've made further modifications. Remove the custom ad blocker rule(s) and the page will load as expected.