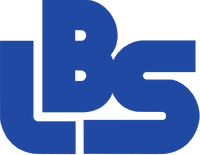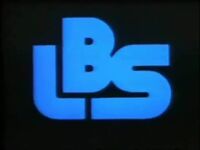 LBS Communications, Inc. (formerly Lexington Broadcast Services Company) was a television distribution company that ran from 1976 to 1992. It was also a national advertising company. From 1976 to 1983, it was named LBS which stood for "Lexington Broadcasting Services". From 1983 to 1984, the text "Company, Inc." was added to the logo to refer it to as "Lexington Broadcast Services Company, Inc." From 1984 to 1992, it was renamed LBS Communications. On January 30, 1984, LBS Communications joined forces with Columbia Pictures Television by creating "Colex Enterprises". The 1st logo was used from 1976 to 1983. The letters LBS would reveal by sweeping through horizontally and then zoom out a little and then the acronym meaning would appear below, with a burst of light, written in blue letters. A 2nd logo was in progress from 1984 to 1987. This one had the letters LBS come together and on the bottom reads "LBS Communications Inc." in white letters. A 3rd logo was in progress from 1987 to 1989. There was still no change of color for the letters LBS; it appeared in front of a background of circles. A different music jingle played from 1989 to 1991. In honor of celebrating LBS Communications' 15th year, the letters for LBS were red instead of blue. LBS had an ad-sales barter known as TVHorizons. After 1992, LBS Communications discontinued and was folded into All American Television.
For more LBS Communications Logos, click here.
Ad blocker interference detected!
Wikia is a free-to-use site that makes money from advertising. We have a modified experience for viewers using ad blockers

Wikia is not accessible if you've made further modifications. Remove the custom ad blocker rule(s) and the page will load as expected.