Broadcast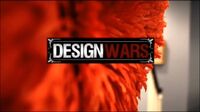 HGTV: 12/11/2011 - 4/27/2012
Packager
Cineflix Productions
Design Wars is a short-lived, elimination-styled reality competition series that pits three interior designers against each other in a battle of design wits to win over one homeowner.
Three designers face a variety of style challenges, where they design other rooms in the house before the family ultimately chooses the designers they want to complete the transformation.

Ad blocker interference detected!
Wikia is a free-to-use site that makes money from advertising. We have a modified experience for viewers using ad blockers

Wikia is not accessible if you've made further modifications. Remove the custom ad blocker rule(s) and the page will load as expected.