Host
DJ Rick (Rick Adams)
Judges
Tricia Gomez
Michael Copon
Ashley Drane-Eckstein
Steven Anthony Lawrence
Sara Paxton
Alyson Stoner
Broadcast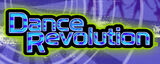 CBS (Saturday Morning): 9/16/2006 - 9/9/2007
Packagers
DIC Enterprises
Dance Revolution was a short-lived Saturday morning dance competition series based on the popular arcade video game Dance, Dance, Revolution. It features teams of young dancers between the ages of 11-17 who showcase their original moves, competing for the grand prize of a $20,000 scholarship.
The dance crew start to perform their own dance routines. When they are finished, choreographer Leah Lynette comes to teach the dance crew some new styles of dancing. Finally, the dance crews have a dance-off. The judges declare who the winning dance crew is and the winner gets to move on to the next round.

The show was originally titled as Dance, Dance, Dance!.
Official Website (via Internet Archives) (1)
Official Website (via Internet Archives) (2)
Ad blocker interference detected!
Wikia is a free-to-use site that makes money from advertising. We have a modified experience for viewers using ad blockers

Wikia is not accessible if you've made further modifications. Remove the custom ad blocker rule(s) and the page will load as expected.