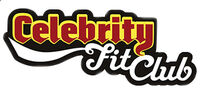 A reality television series similar to The Biggest Loser which follows eight overweight celebrities as they try to lose weight.
Broadcast
Edit
VH1: January 9, 2005-April 5, 2010
Anthony Kalloniatis (Seasons 1-6)
Harvey Walden IV (drill instrctor)
Dr. Ian K. Smith (Doctor)
Rhonda Britten (Doctor)
Former Members
Edit
Dr. Marissa Peer (psychologist/Season 1)
Dr. David Katz (health expert/Season 1)
Dr. Linda Papadopoulos (psychologist/Seasons 2-4)
Stacy Kaiser (psychotherapist/Seasons 5-6)
The series is based on the British show of the same name, orginally airing on ITV from 2002-2006.
Ad blocker interference detected!
Wikia is a free-to-use site that makes money from advertising. We have a modified experience for viewers using ad blockers

Wikia is not accessible if you've made further modifications. Remove the custom ad blocker rule(s) and the page will load as expected.