Hosts
Ted Brunson & Sarah Kustok 2008
Luke Stuckmeyer 2014-Present
Jen Lada 2014-2015
Kelly Crull 2016-Present
Kip Lewis 2016-Present
Broadcast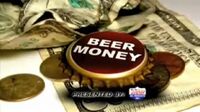 Comcast SportsNet Chicago

10/5/2008 - 12/7/2008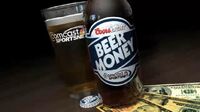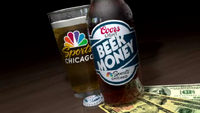 Comcast SportsNet Chicago
5/4/2014 - 7/??/2014, 2015,

05/01/2016-2017
NBC Sports Chicago
2017-Present
A simple game show for Chicago where sports fans are quizzed on location on their knowledge of sports and sports related trivia.
The first part is played as three rounds with one question apiece. The first round is worth $10, the second $20 and the third being $100. The players can quit anytime and keep the money they accumulated for a maximum total of $130. However, if any question is answered incorrectly, all money accumulated is lost.
The second part is referred to as the "Beer Run" where one question with several answers is presented and the player has 30 seconds to give as many correct answers as possible. $5 is rewarded for each correct answer for the list. No penalty is given for wrong answers.
The show is taped at two major locations. One location is outside of Soldier Field where the tailgaters congregate, and the other is inside of United Center.
Killer Tracks
Open - "Force of Habit" by Rik Carter
Unknown - Same as its predecessor Gas Money
Clones/Regional Variants
Edit
Beer Money - New York City's Version
Beer Money - Ohio's Version
Pocket Money - Version aired in New England
Gas Money - Revival clone of show aired in 2012
Ad blocker interference detected!
Wikia is a free-to-use site that makes money from advertising. We have a modified experience for viewers using ad blockers

Wikia is not accessible if you've made further modifications. Remove the custom ad blocker rule(s) and the page will load as expected.