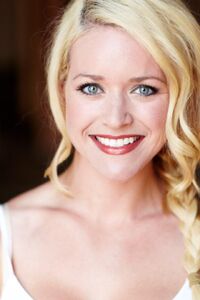 Aly Sutton is a Country Music Artist who can really rock your boots off!
Early Life
Edit
Aly was raised in Marietta and attended the University of Georgia where she was a Football cheerleader for the Dawgs.
Early Career
Edit
After graduation, Aly moved to Los Angeles and modeled as a Barker Beauty on The Price is Right for ten episodes. In 2006, Aly returned to the South to focus on her singing career and claimed Nashville as her home.
Sutton performed at the Mtn. Country Music Festival alongside Carrie Underwood, Gretchen Wilson, LeAnn Rimes and Jeff Foxworthy. Sutton was called back to the television screen and made an appearance on The CW's One Tree Hill. This past year, Sutton stared in two films PromiseLand and Feast of the Vampires soon to play the independent film circuit.
Currently, you can check out myspace.com/alysutton or alysutton.com for Sutton's upcoming shows and projects. You can also enjoy Sutton's music at ViettiVinly.com.